Gifting Coins to friends is the perfect way to give a gift for any occasion. Whether it's your friend's birthday, Christmas, Mother's Day, or you just want to say thank you, you can gift coins from any Twism business to your friends and family.
1. From the Wallet tab, select the action button for Gift Coins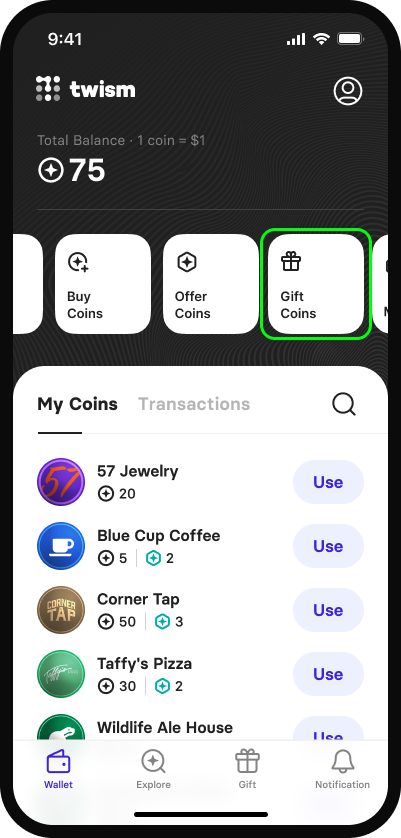 2. Select Create Gift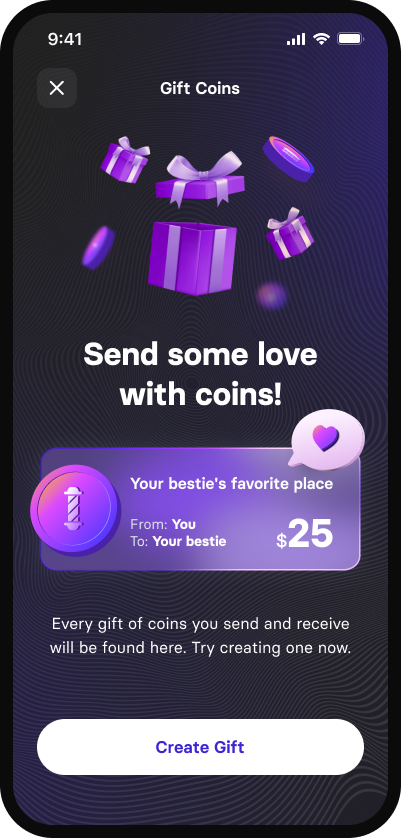 3. Type the recipient's name, or tap Contacts to select from one of the contacts listed in your device.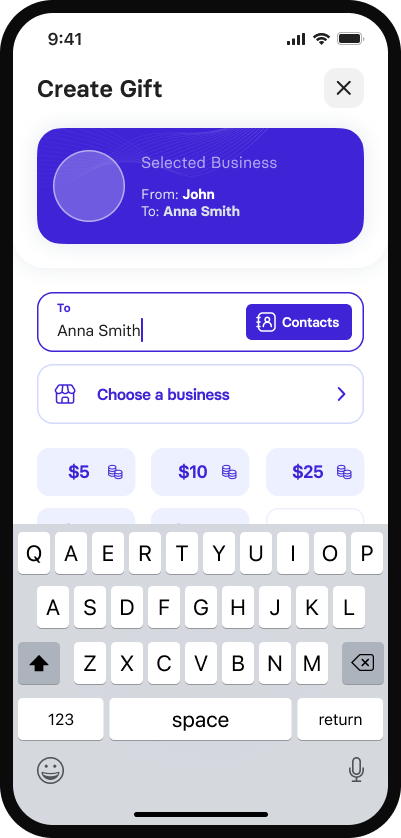 4. Tap Choose a business, search for the name of the business and tap on it when it appears in the list below.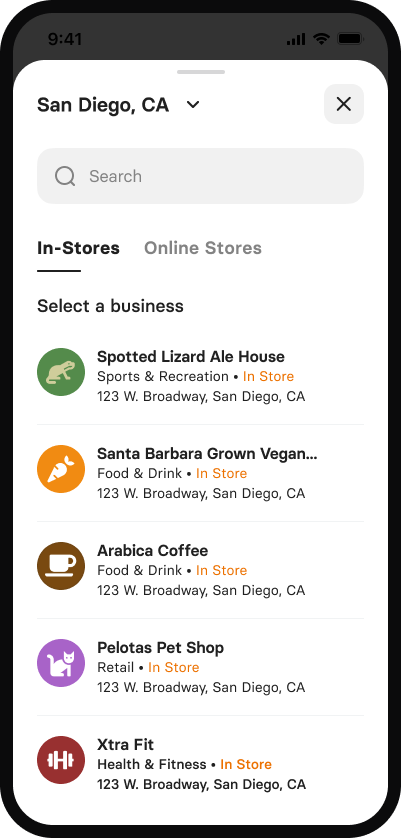 5. Select the amount of coins you would like to send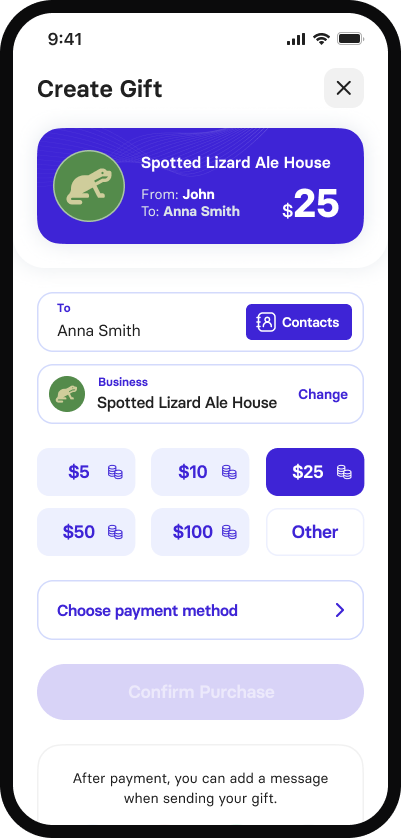 6. Tap Choose a payment method then select a payment method. Depending on if you hold coins with this business, you can create the gift using your available balance, one of your linked cards, and/or Apple pay. (Note: if creating your gift requires the purchase of coins, you must purchase a minimum of 5 coins)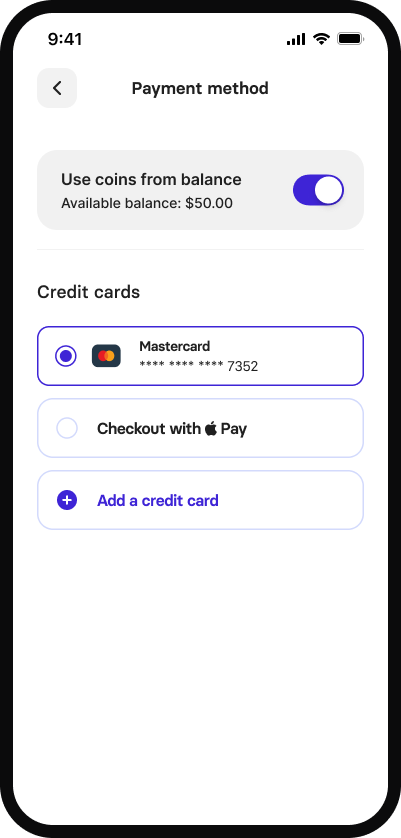 7. When you're ready, tap Confirm Purchase to create your gift.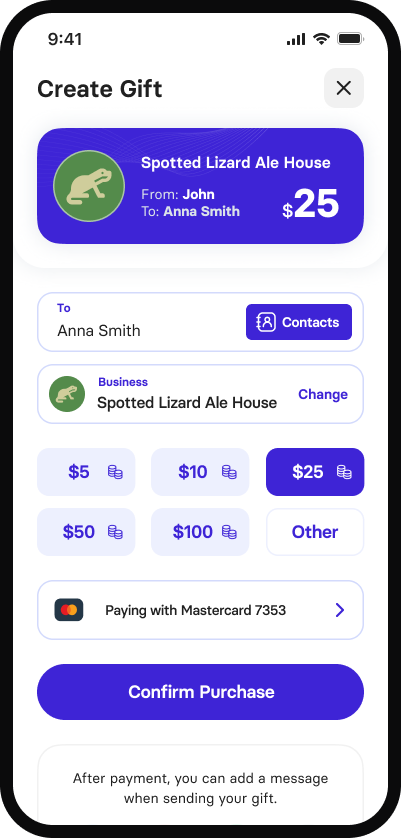 8. Select how you would like to send the gift (via SMS, Email, WhatsApp, etc.), and proceed with sending it to the desired recipient.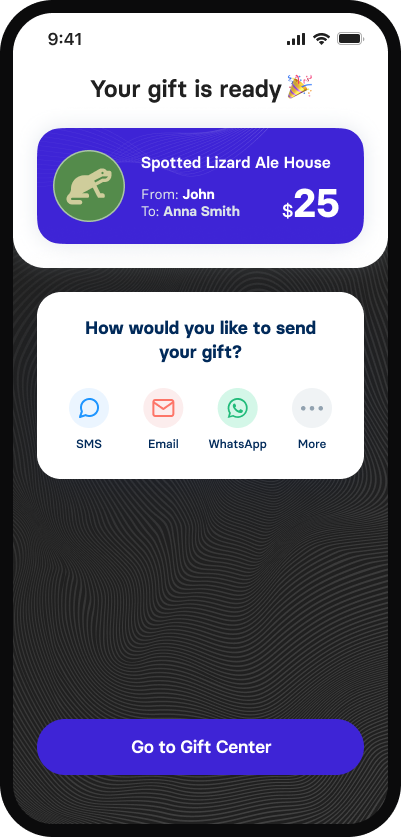 You can view previously sent gifts under My Gifts.