By integrating Twism to your WooCommerce account, customers will be able to earn, track and redeem their Loyalty Coins, all from the Loyalty Widget displayed on your website. This article will explain how to install the Twism extension to your WooCommerce website and launch your Loyalty Rewards Program.
Note: the Twism extension can be accessed either through the Wordpress Plugins marketplace.
Installing the Twism app from your WooCommerce Account
1. From your Wordpress dashboard, go to Plugins and search for "Twism".
2. In the box that reads "TWISM for WooCommerce", click Install Now.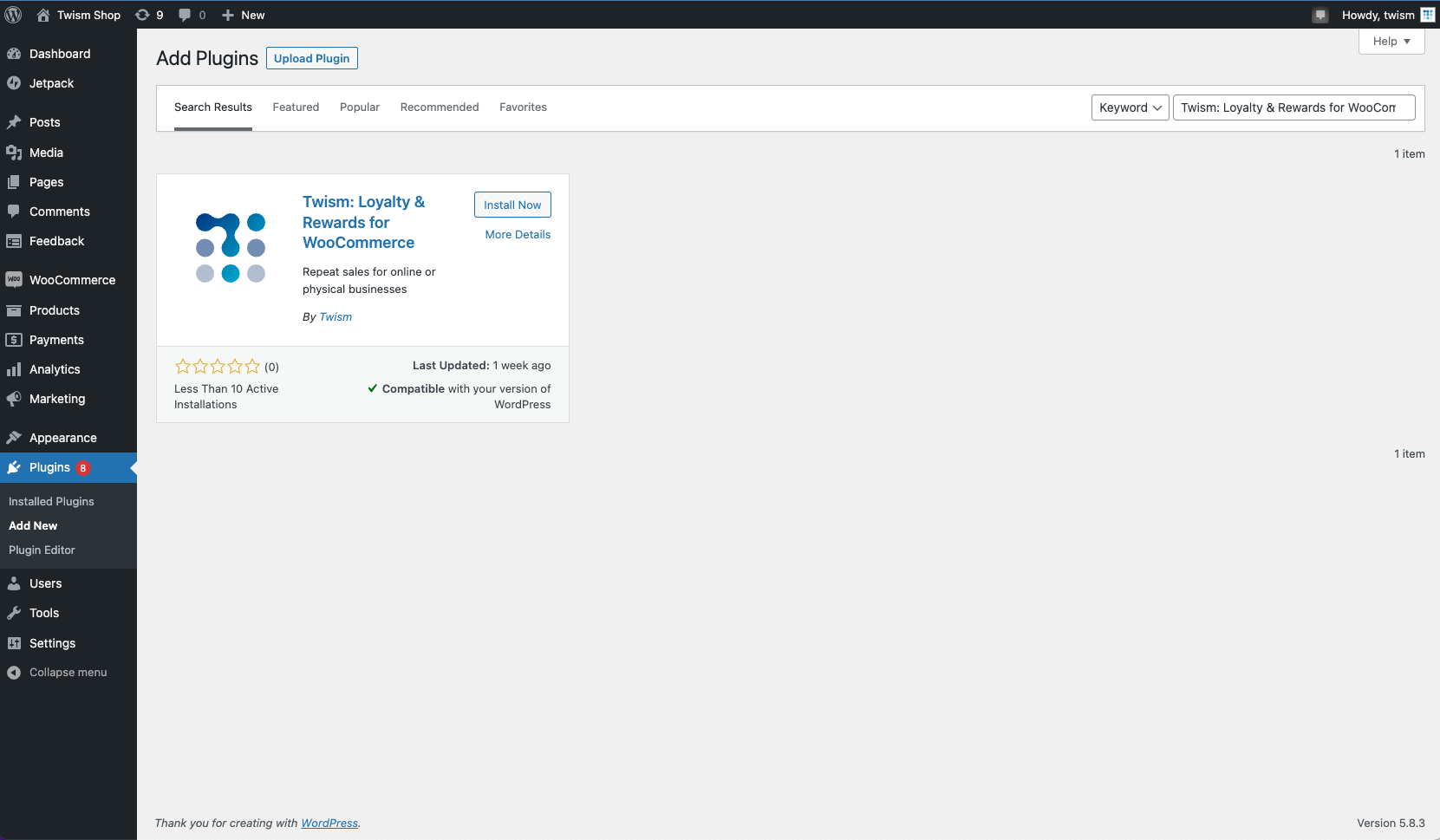 3. After installing, the following screen will appear. Review the list of permissions for Twism, then click Approve.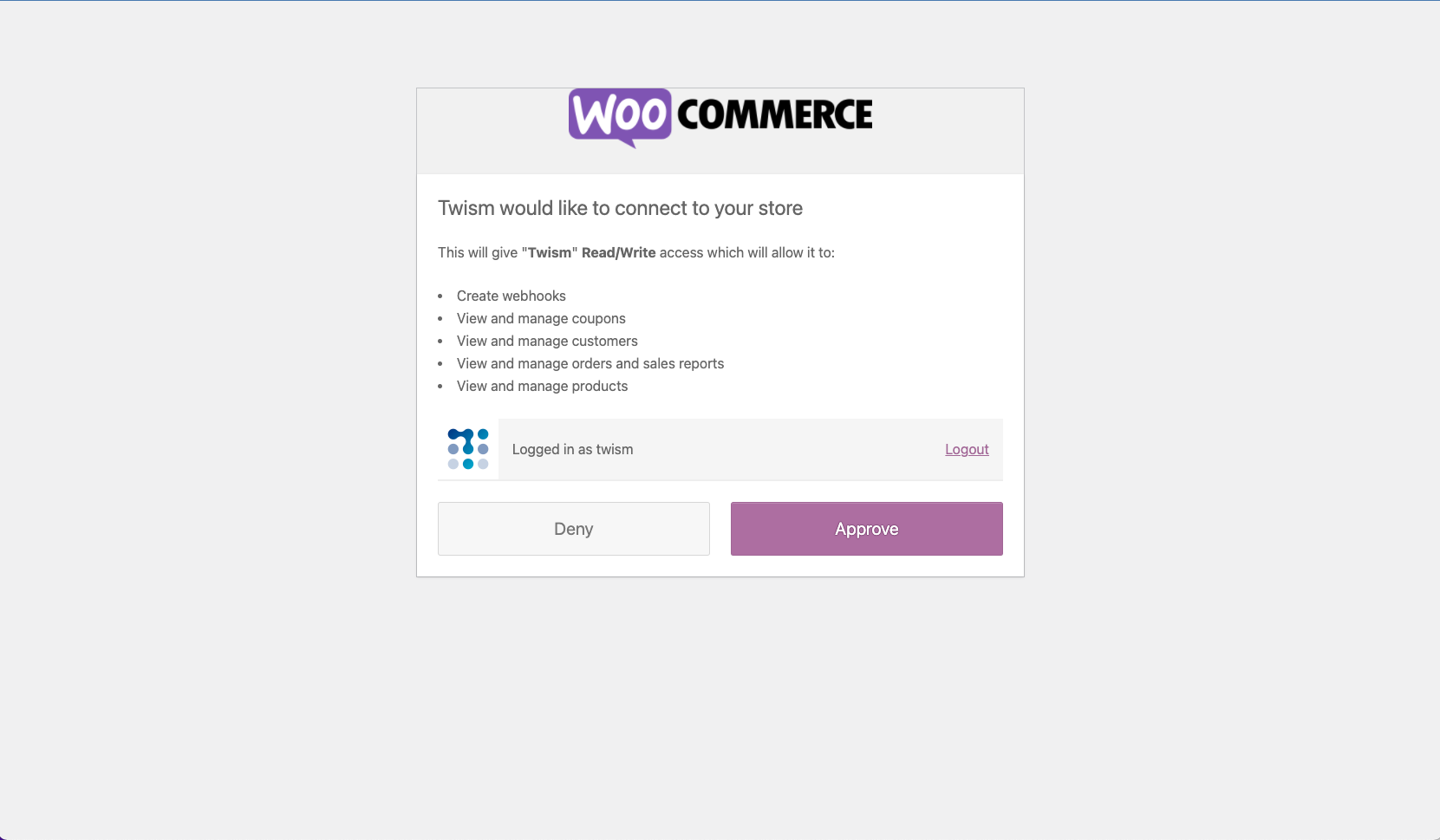 4. To begin creating your account, enter your email and click Sign Up, or select one of our SSO options to register with your Google or Apple account.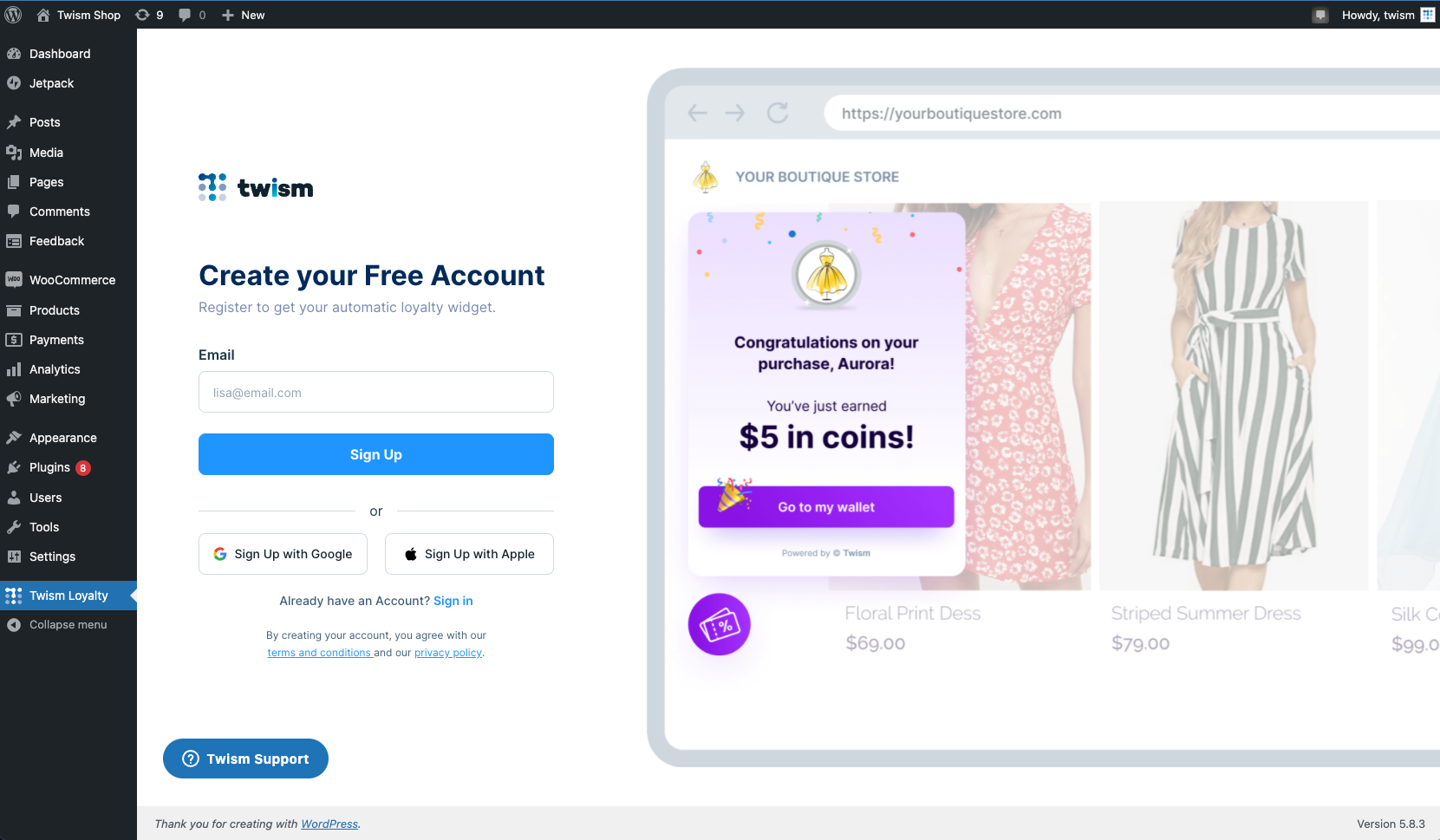 5. Follow the prompts to create your account and provide necessary information about the country your business is located in, how your business operates, and select a business category.
6. Then, click Let's get started and follow the instructions to upload your logo, set your rewards rate, select a refund & returns policy, and customize your Loyalty Widget.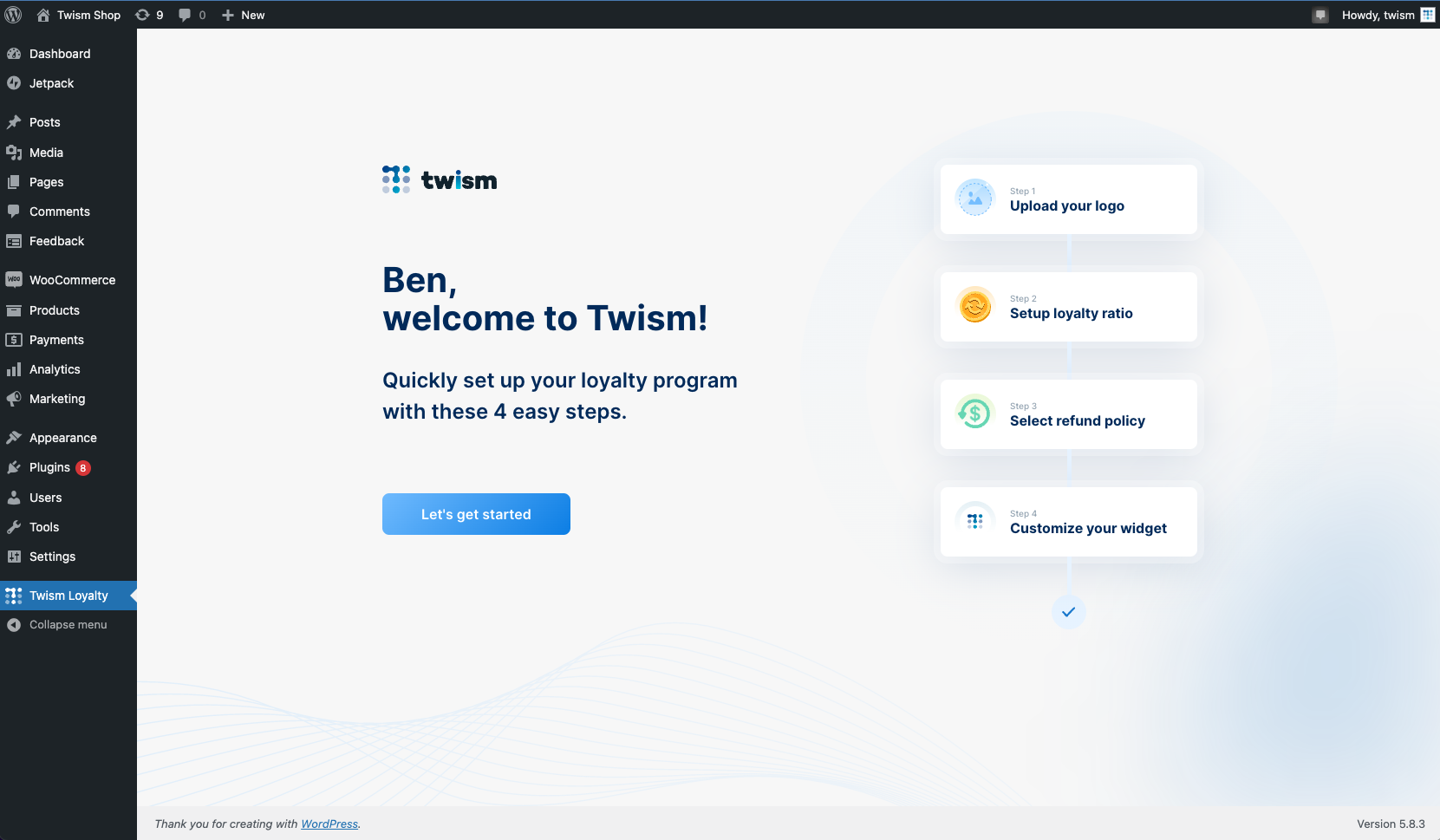 To view or edit your widget settings at any time, go to Loyalty Program > Widget. Here you will have the ability to change the status, style, welcome message and placement of your Loyalty Widget.