Purchase coins from your favorite businesses to either use later or gift to friends and family. Some will even offer deals to earn bonus coins for purchasing.
To buy coins from a business, follow these steps:
1. From the wallet screen, tap Buy Coins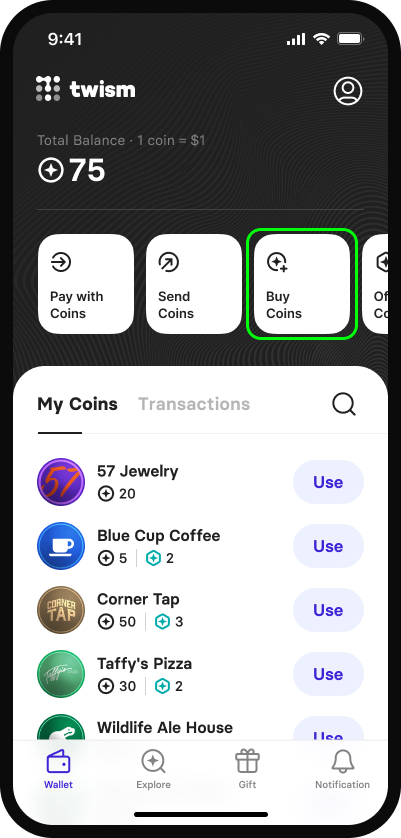 2. Search for a business and select them from the list below.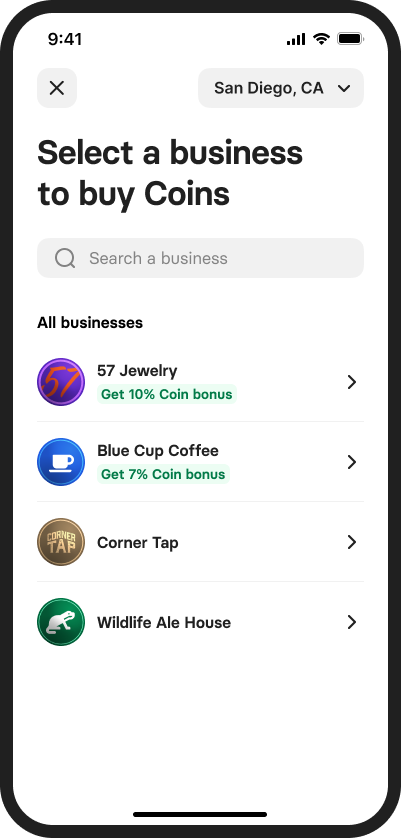 3. Tap one of the preselected amounts or tap Custom Coins Amount and enter how many you would like to buy.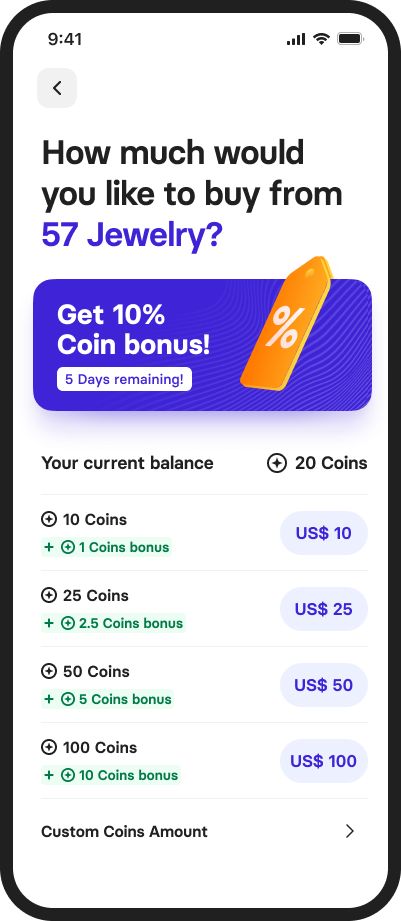 4. From the Order Preview screen, select a payment method.
5. When you're ready, use the slider labeled Swipe to Buy to complete your purchase.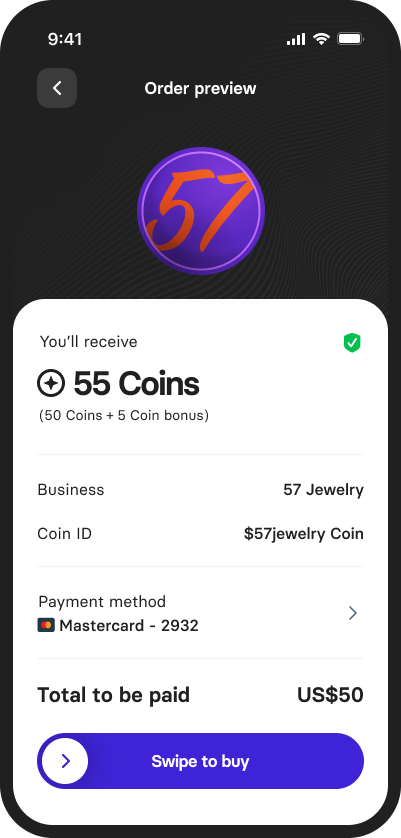 Your payment will then be processed and coins will be added to your balance.