There are certain cases where a transaction you made that is eligible for rewards will be canceled.
The most common scenario is when a user might complete a purchase on the website of a participating Twism business, but use a credit or debit card that is already linked to another user's account.
In this case, the user that made the transaction will initially receive a normal notification as if they earned coins. But after Twism attempts to validate the transaction and identify's the card is linked to another user, the transaction notification will appear as canceled. (Note: Transaction validation may take up to 10 minutes)
Here is an example of how this would appear: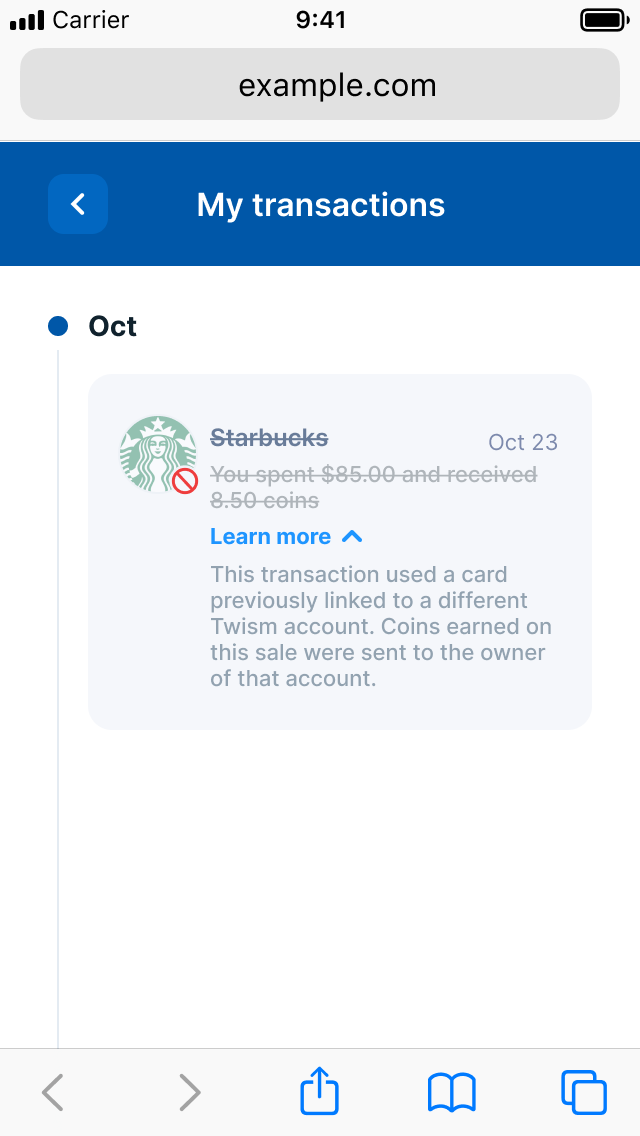 Coins will then be sent to the account of the user with the credit/debit card linked. Therefore, in this scenario, priority is always given to the account with the linked card, resulting in a canceled reward for the customer that made the purchase.