Link your Visa, Mastercard or Amex credit card using our secure, PCI compliant system and simply make a purchase at any Twism participating business and watch the magic happen. Coins will instantly appear whenever a linked transaction occurs.
To link a card follow these steps:
From the Wallet tab select the action button for My Credit Cards or Link Credit Card if it is your first time linking a card.
If it is your first time linking a card, tap Link my first card.
You will be asked to enable camera access to Twism to quickly scan your card. Select Go to Settings to enable camera access for Twism.
Return to Twism and use the scanner to quickly scan your card number or select Enter card details manually.
Check that you authorize Amex/Visa/Mastercard to monitor your payment.
When you're ready, tap Save this card.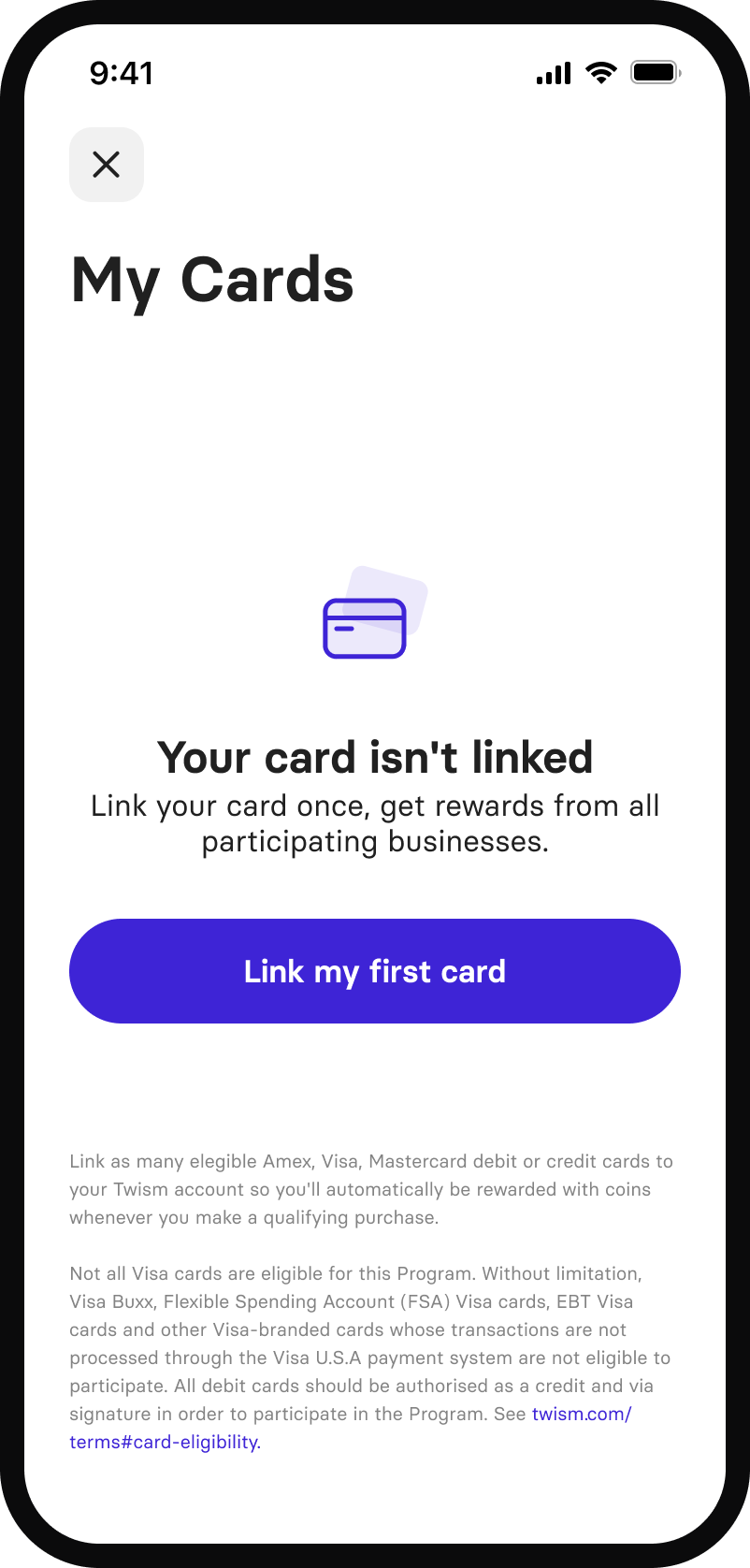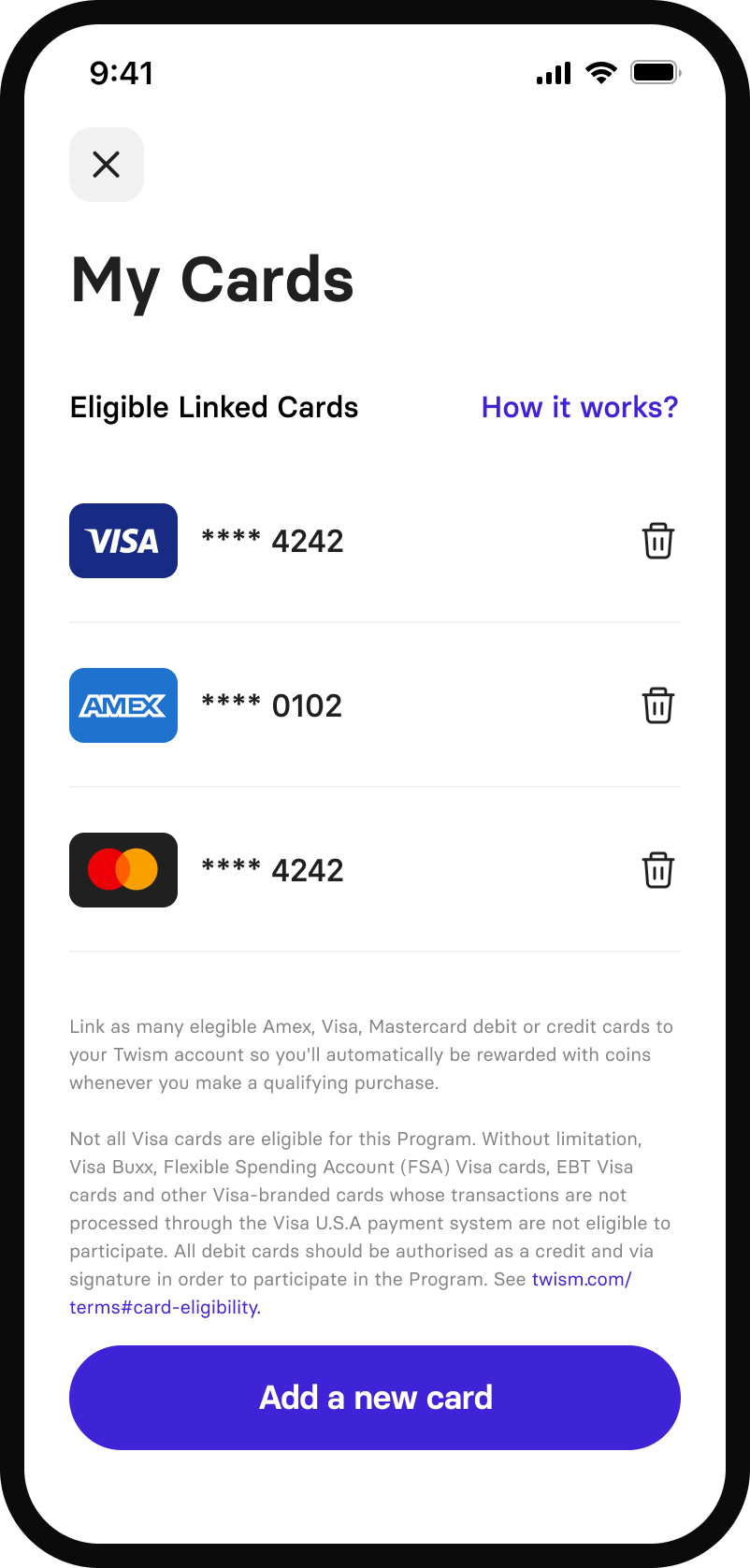 Note:
Not all cards can be monitored by Twism's Third Party Partners, so each credit card you enter will be validated prior to it becoming eligible to use within our Services. Without limitation, Visa purchasing cards, non-reloadable prepaid cards, insurance prepaid cards, Visa Buxx, Flexible Spending Account (FSA) Visa cards, government-administered prepaid cards (EBT) and other Visa-branded cards whose transactions are not processed through the Visa U.S.A. payment system are not eligible to participate.
The Apple Card is also not eligible to be linked due to Apple's unique transaction processing as well as the constantly rotating virtual card number as a security measure.
Newly linked Mastercard credit/debit cards are not eligible for real-time transactions within the first 24 hours of linkage. However, purchase confirmation is always expected, and therefore you will still receive coins when the transaction has cleared.